There's always something fun going on at our practice!
Contests, prizes, and new smiles! — We invite you to visit our practice and find out what's new this month!
November News

Sending Halloween Candy to the Troops
Thanks to all of those who donated their Halloween candy this year. We collected the unwanted candy for Operation Gratitude's Halloween Candy Give-Back program.
With your help, we were able to ship 20 boxes weighing a total of 259 pounds to the troops. And we accomplished the collection in just 4 days!
Operation Gratitude sends care packages to U.S. troops, first responders, veterans, military families, and wounded heroes & their caregivers. To learn more about this great organization, visit their website.
Our Fall Contest
In November, we are running a contest. Can you guess the combined weight of these 3 pumpkins? Submit your response next time you are in our office! You could win a TD Bank gift card or movie tickets.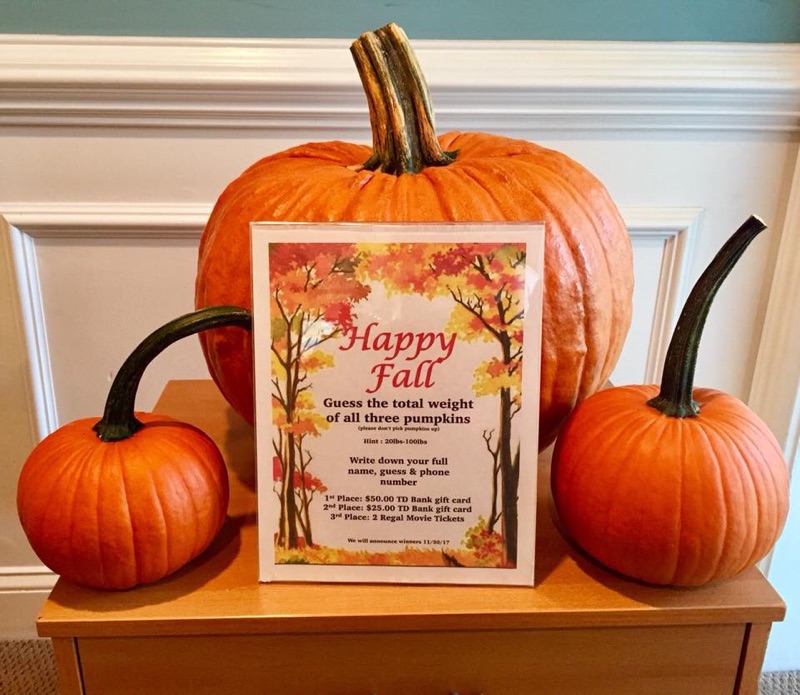 October News
Preparing Our Office & Your Smiles for a Safe, Spooky Halloween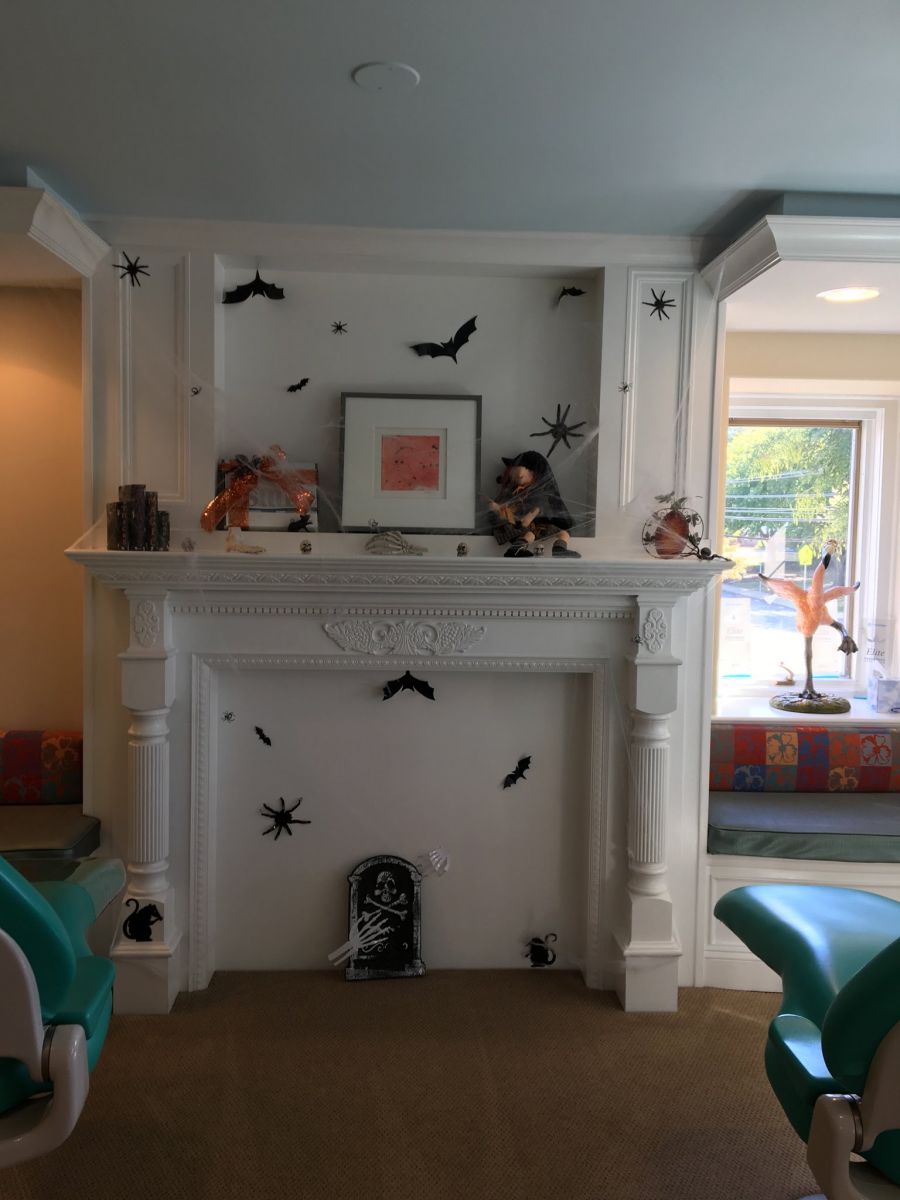 The team at Slawek Orthodontics is preparing for Halloween with some creepy decorations!
We wish all of our patients and their families a fun and safe Halloween!
Candy That's Safe for Your Smile
Part of having a safe Halloween is making sure you protect your smile. Hard and sugary candies can be bad for your teeth, especially if you have braces!
If you have braces, you should stick to soft candies that don't have nuts, like Reese's, Hershey bars, and soft cookies.
Candy to Avoid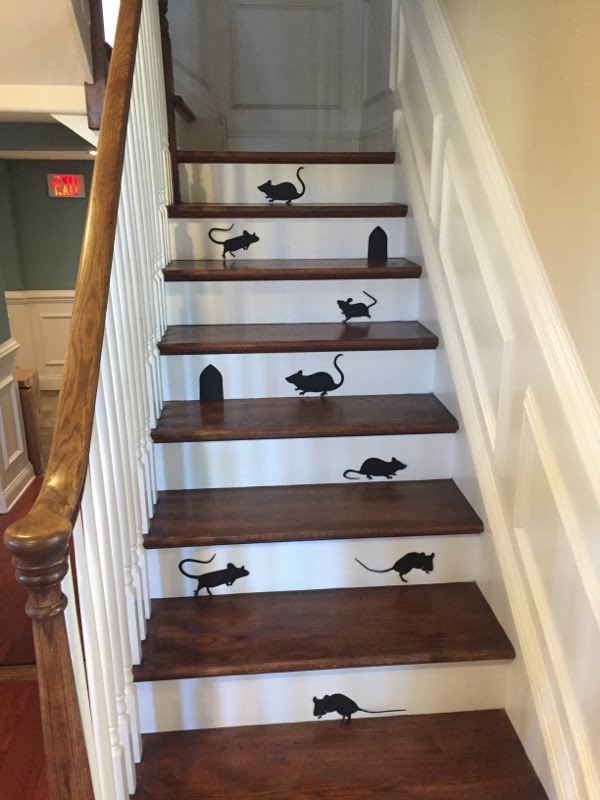 If you have braces, you know that you should avoid gum. Other options you should avoid include:
Caramel
Taffy
Licorice
Nuts
Jelly Beans
Candy Corn
Popcorn
Moderation is Key!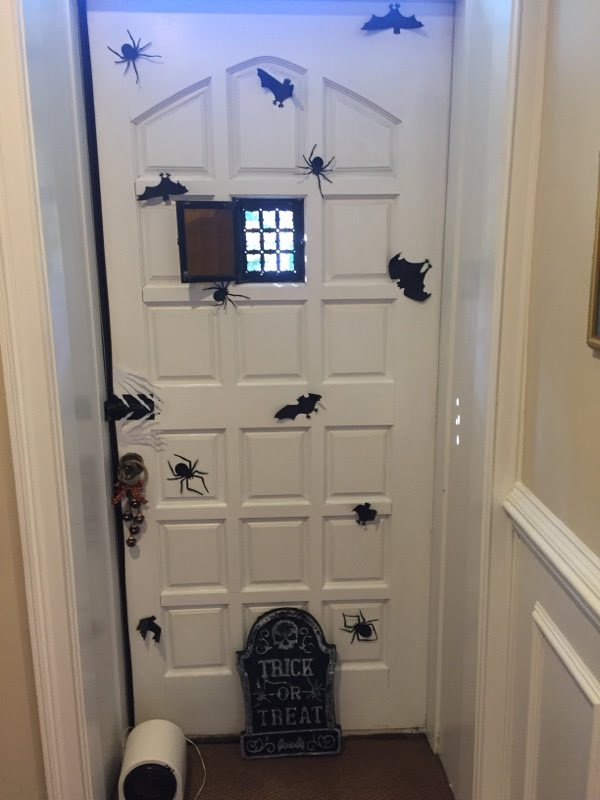 Even if you don't have braces, you want to be careful when eating candy. When you eat sugary food, plaque bacteria use sugar to produce acids that can attack your tooth's enamal.
You also want to avoid too many sour candies. These tend to be very acidic, and acid can weaken or damage the hard outer shell of your teeth.
Have any questions about safe candy? Don't hesitate to contact our office with questions!
October is Breast Cancer Awareness Month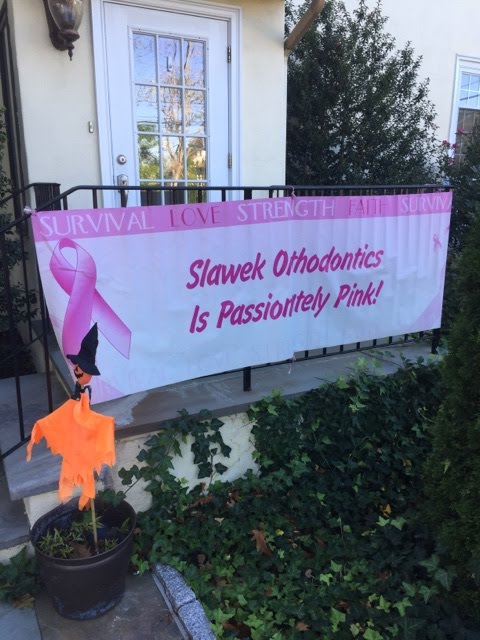 In honor of Breast Cancer Awareness month, Dr. Steve is making a donation for every braces patient who gets pink rubber bands in October.
For women in the US, breast cancer death rates are higher than for any other cancer, besides lung cancer, and about 1 in 8 of women in this country will develop invasive breast cancer over the course of her lifetime.
Our office is going pink to bring awareness to this disease!