Correct Your Smile Without the Hassle of Braces

Invisalign is a popular treatment method for straightening your smile. Unlike braces, Invisalign aligners can be removed, which gives you more flexibility throughout treatment.
What is Invisalign?
Invisalign treatment uses virtually invisible, removable, and comfortable aligners that are designed to help gradually shift your teeth into the proper position. When you choose Invisalign treatment, you'll wear a new set of aligners every two weeks, until your treatment is complete.
Benefits of Invisalign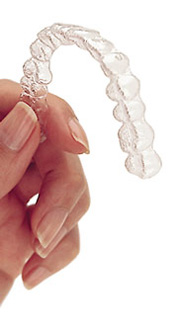 Invisalign is a popular alternative to braces for a number of reasons. Benefits include:
Comfort: Since Invisalign doesn't use metal or wires, it's often a much more comfortable experience for patients.
Flexibility: You can remove aligners to eat and drink, without worrying about food getting stuck in hard to reach spots.
Timeline: While treatment varies by patient, the average time is 9-15 months. Not a bad wait for getting the smile of your dreams!
Hygiene: Because aligners can be removed, you can keep up with regular brushing and flossing without the hassle. Plus, you can clean your aligners.
While Invisalign offers its benefits, it's not always the best choice for everyone. It requires a good deal of self-discipline to make sure you are wearing aligners pretty much all of the time (22 hours a day).
Not Just for Adults: Invisalign Teen®
Now teens also have the option to choose Invisalign. Invisalign Teen is a system designed specifically for responsible teens who are looking for an alternative to braces. Give your teen the comfort and confidence to obtain a healthy smile with Invisalign Teen.
Schedule a Free Lafayette Hill Invisalign Consultation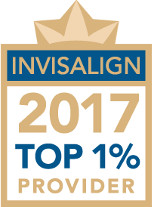 If you're considering Invisalign for yourself or your child, it's best to first set up a free consultation. Slawek Orthodontics is considered a Top 1% Invisalign Provider, which means we treat more Invisalign cases than 99% of other practices in the US. When you come in for an appointment, Dr. Slawek or Dr. Lepore will determine the best treatment method for achieving your best smile!